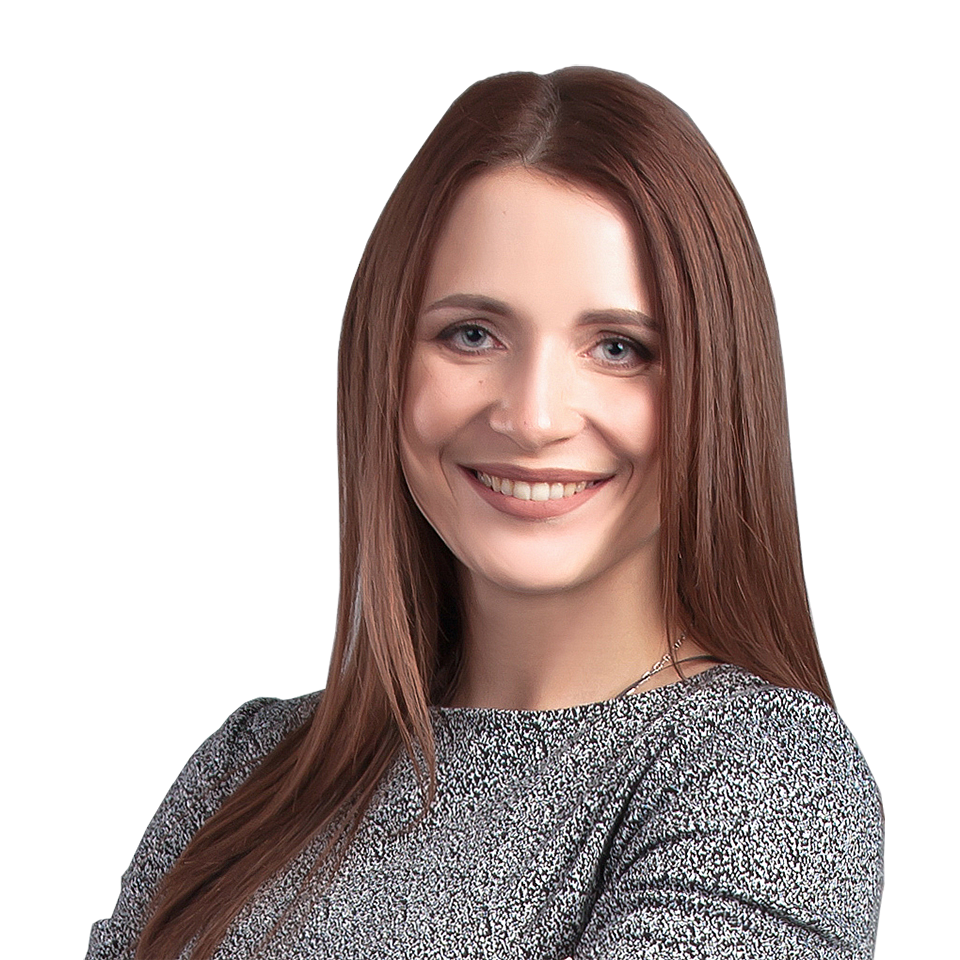 Senior Associate
Evgenia Seregina
English, Italian, Belarusian, Russian
Contacts
Profile
Evgenia graduated from the Law Faculty of the Belarusian State University.
She also graduated from the course of foreign economic relations of the Economic University of Bratislava.
Evgenia was certified by the Ministry of Justice of the Republic of Belarus in 2010 (№ 1297 of 05.11.2010) and by the Securities Department of the Ministry of Finance of the Republic of Belarus in 2011 (1st category qualification certificate).
She has been working with Arzinger since 2007.
Experience
Evgenia heads the practice of labor law and migration issues.
She acts as a third-party legal advisor in conducting comprehensive audit and analysis of potential legal risks in provision of bank guarantees, including bank guarantees provided by the Government of the Republic of Belarus, participates in drafting legal opinions on credit deals that involve raising external financing.
Evgenia renders integrated legal support at the stage of development and coordination of investment projects, as well as their further legal support at the stage of implementation.
News
Projects
An American health-care unicorn
Legal support of introduction of non-standard clauses in contracts and local normative legal acts, for example, the condition on the employee's "availability" for the possibility of solving urgent issues beyond office hours, advising on changes regarding the legal status of personnel after the Customer is admitted to the High-Tech Park.
A representative office of a Swiss pharmaceutical company
Performance of two legal audits in the Representative Office on the issues of HR documents and a number of additional issues, advising on minimization of risks revealed. Development and introduction of local normative legal acts, legal support of current working issues.
A Spanish fashion retailer
Support of current working issues, advising and legal support for bringing a number of local normative legal acts into compliance with the Belarusian law and their enforcement.
A telecommunications company
Legal support of the company's economic activities since its incorporation, including managing personnel issues.
Embassy of the State of Israel in Minsk
Advising on certain issues of the working hours regime, guarantees and compensation, termination of employment relations with employees.
Department of Promoting Trade and Investments of the Polish Embassy in Minsk
Legal support of termination of employment relations with Belarusian employees of the DPTI in the course of the DPTI liquidation.
A Belarusian bank
For many years, Arzinger lawyers drew up legal opinions on the issues of raising loan facilities from: Komerční banka, a.s. (Czech Republic), Banca Monte Dei Paschi Di Siena SpA (Italy), AKA Ausfuhrkredit-Gesellschaft mbH (Germany) for the amount of €106.235 million, from Bank Gospodarstwa Krajowego (Poland) for the amount of €45.4 million.
Contacts